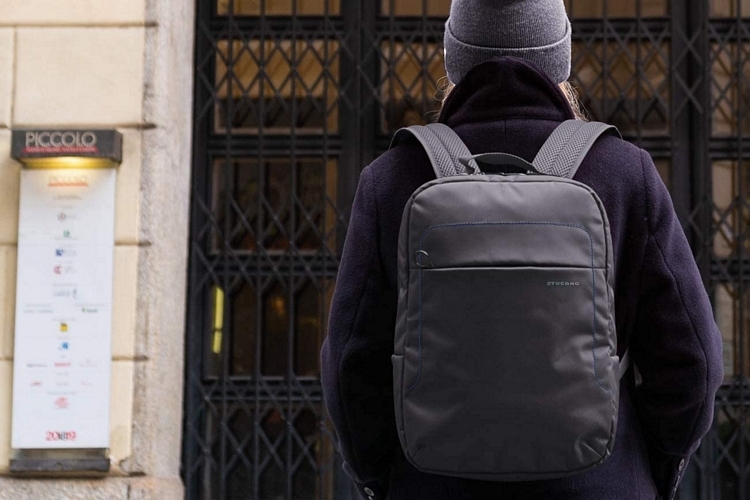 For folks who bring a laptop every day to work, there's no shortage of backpacks with laptop compartments they can use to free up their hands during transit. Problem is, a lot of the laptop bags you'll see out there just seem to be too much bag for people who only need room for a laptop, headphones, a charger, and maybe a couple other small accessories.
For those people, a smaller minimalist laptop backpack is just the smarter option, as it still frees up both hands while significantly streamlining the bag you're carrying to the absolute essentials. In this list, we look at such backpacks, keeping in mind their size, weight, capacity, and overall aesthetic when combined with your work outfits.
Cocoon MCP341BK Slim Backpack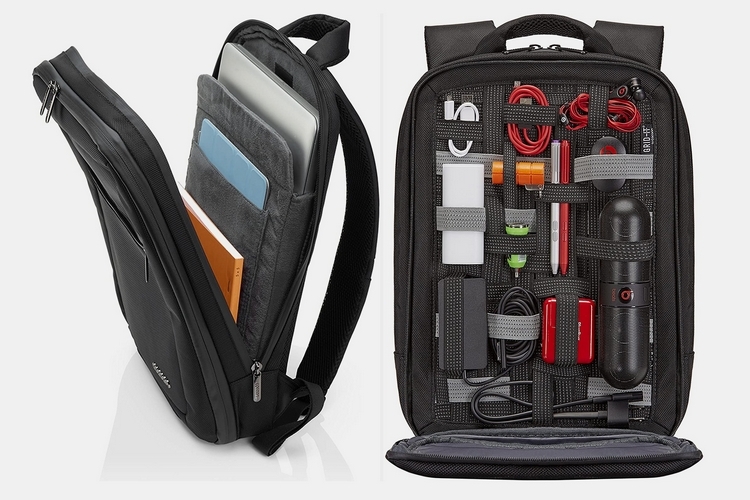 This unique backpack has a rear compartment with a 15-inch padded laptop sleeve, a smaller tablet pocket, and even tight room for some other accessories. Another compartment in front of it hides an entire GRID-IT panel that will allow you to organize chargers, cables, and other small gadgets like no other. It's amazing. The big downside is the lack of water resistance, which leaves it pretty unreliable during wet weather, although you should be able to easily remedy that with a third-party rain cover.
Tucano Lup Ultraslim Backpack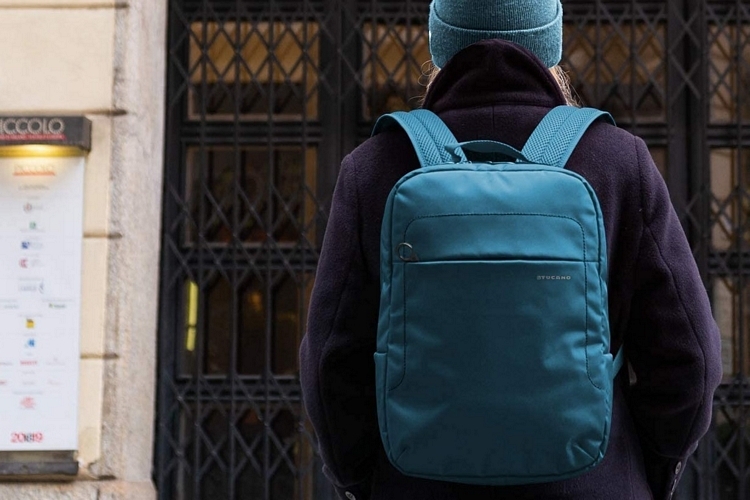 This slim backpack fits 14-inch laptops on the padded sleeve in the main compartment, with enough room inside for small accessories and work essentials. It's made from high-density nylon, so it should handle the bumps and scrapes of your work commute without any trouble, while a large zippered front pocket gives you space for items you want to keep within easy reach. Styling is very clean and minimalist, with decorative stitching out front giving it that subtle accent. Features include a hidden security pocket in the back, a luggage strap, and ergonomic straps.
Kensington Triple Trek Slim Backpack (K62591AM)
If you carry a smaller laptop, then you might take a liking to this Kensington model, which has a fleece-lined sleeve in the main compartment for laptops up to 13.3 inches. There's also a smaller sleeve that should accommodate 10-inch tablet, in case you need to bring one along. This is a really small pack, by the way, so once you put the laptop and the tablet, all you're left with is room for smaller accessories. Then again, if that's exactly all you bring to work, this just might end up being your perfect everyday backpack. Features include a hidden pocket for valuables, a headphones port (in case you're still using wired earbuds), a large front pocket (perfect place for a notebook or power bank), and reflective zippers for night-time visibility.
Rains Backpack Mini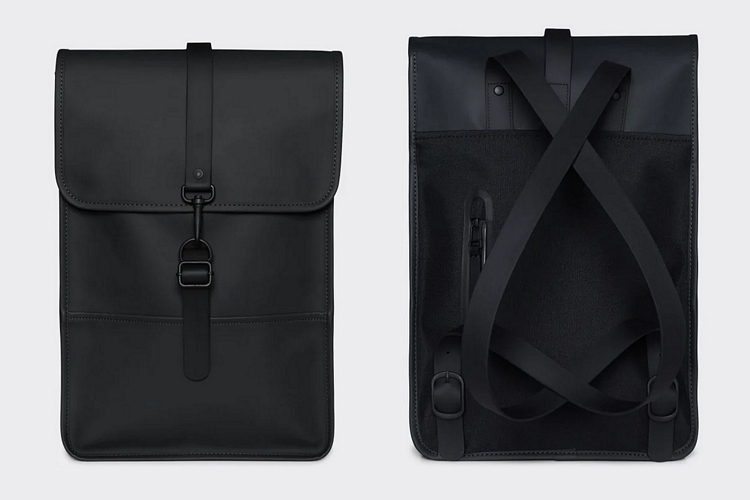 One of the flattest backpacks in this list, this 9L pack looks extremely stylish, with overall aesthetics that better resemble briefcases than traditional rucksacks. That's right, it's as close as you can probably get to a briefcase in a backpack form factor. It has an inner pocket that can fit laptops up to 15 inches, although it isn't padded, so you'll probably want to put your laptop on a sleeve before throwing it in the bag. With a sleeve in tow, the bag can only accommodate 13-inch laptops, though, so if you have a bigger notebook, you'll have to gamble going out with your laptop unprotected (not that big an issue unless you regularly get into scrapes on the way to work). It's made from a waterproof PU fabric, so it will keep any and all moisture away from your work machine, while the signature carabiner closure keeps the flap shut tight during transit. Do note, the straps are pure webbing and very slim, so if you carry anything heavy in this, your shoulders won't like it. Then again, if you're looking for a minimalist pack, you're probably packing light, in which case, this should do the trick.
Bellroy Tokyo Totepack Compact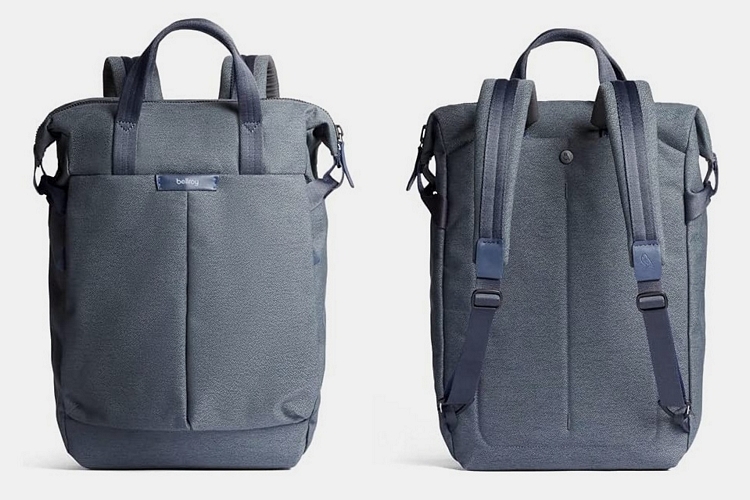 This cross between a tote and a backpack leads to a surprisingly good-looking 14L bag that you can carry comfortably by hand or on your back. The backpack straps can be unclipped and hidden away in the back panel when you want to use it purely as a tote, then simply taken out and clipped to turn it back into backpack form. It has a padded laptop sleeve inside the main compartment that can fit notebooks up to 13 inches, while multiple internal pockets let you organize the rest of your gear inside. Features include vertical front pockets, interior Pop Pockets for keeping stuff upright (shoes, bottles, umbrella), and a water-resistant recycled fabric construction.
Arktype Dashpack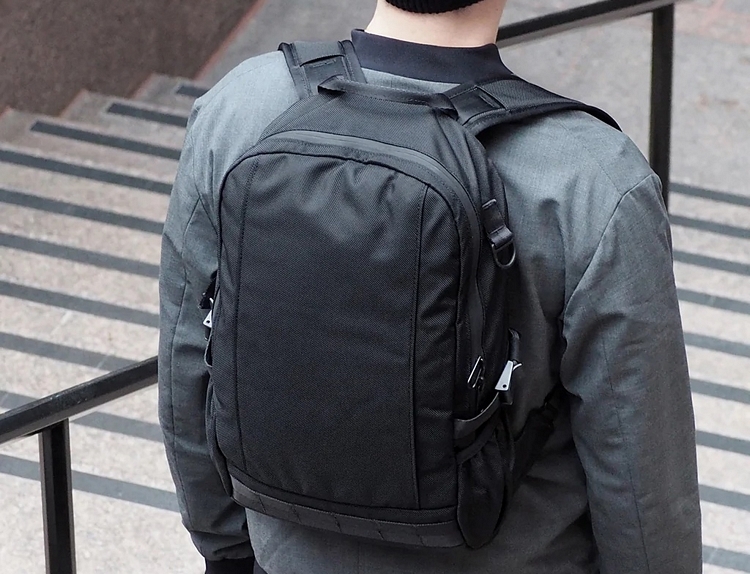 At 15L, this is one of the bigger packs in this list. However, its slim and streamlined profile really keeps it flush against your back, allowing you to move around with a full bag without worrying about hitting anything with your pack. It actually has two laptop slots: a padded sleeve in the main compartment sized to fit 15-inch laptops and an auxiliary compartment in the back that can fit 14-inch computers. That's right, this should make the perfect option if you regularly need to bring two laptops to work. It's made from 1680D ballistic nylon with DWR coating on the outside, a 210D double-walled ripstop nylon on the inside, and YKK AquaGuard zippers on the openings, so you can use this bag, regardless of prevailing weather. Features include an internal mesh pocket sized for 10-inch tablets, padded shoulder straps and back panels, and plenty of organization loops and pockets.
Waterfield Sutter Slim Backpack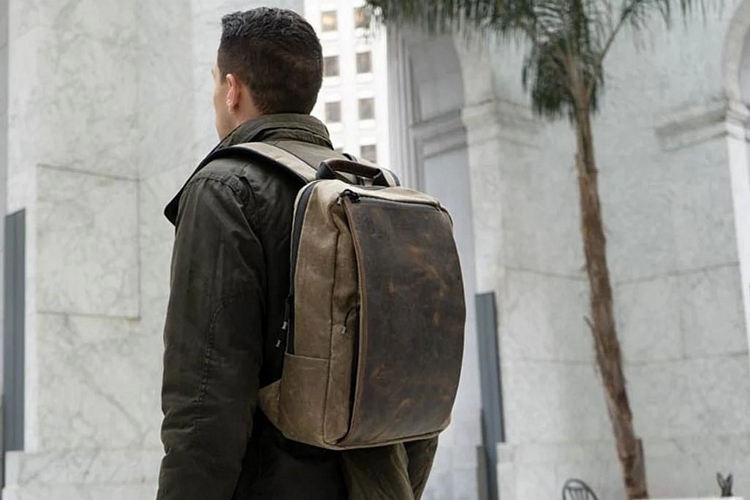 This 11-liter backpack can fit a 16-inch MacBook Pro inside a clean-looking shell cut in 1050D fabric with a large leather panel out front. We love the slim profile, which makes it very convenient to wear even in crowded settings, while the styling perfectly complements both business casual and suit-and-tie work outfits alike. It has padded compartments for both a laptop and a tablet inside the main compartment, so you have designated spaces for both, while two external pockets (one top access, one side access) give you a place to stash items you want to keep within easy reach. We also appreciate the stiffened bottom and side panels, which both eliminate sagging and ensure the bag stays upright any time you set it down. Available in black and brown (we prefer the brown).