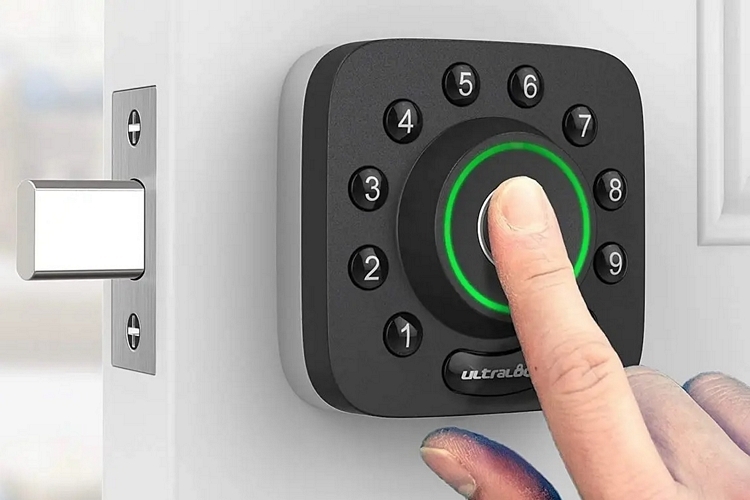 On the surface, you don't need a smart lock – not when a strong deadbolt is enough to keep your front door shut tight. However, smart locks do more than keep the door closed to anyone without a key – they also make it easier for you to get in, make it simpler to allow people in when you're away, and even keep you informed about the different people that come through your doorway.
With a smart lock, you can have the door automatically unlock any time you're in the immediate vicinity, sparing you from having to use a key or even pulling out your phone. You can also give virtual keys to anyone coming by, such as a friend bringing back some tools he borrowed last week or a dog walker taking out your pets for a stroll, then revoke the keys as soon as its done. Plus, having a smart lock means you no longer have to worry about losing keys, forgetting to lock the door, or being too drunk to stick the key into the hole during one of those nights.
These are the best smart locks to bring those conveniences to the front door of your house.
Wyze Smart Door Lock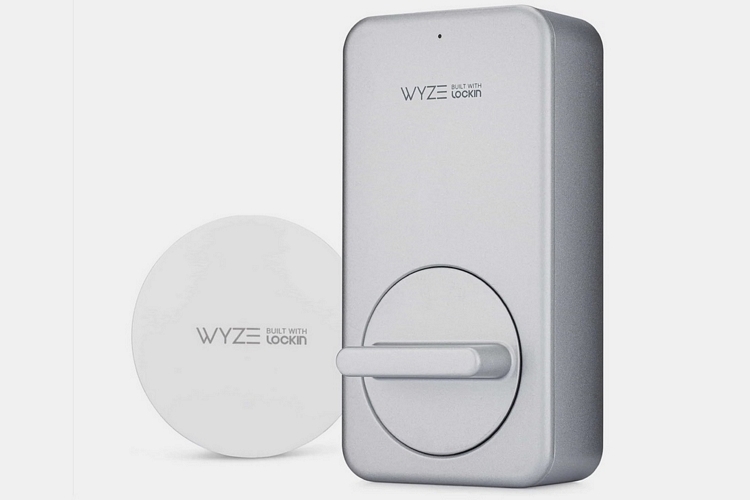 If you're looking for a simple, affordable way to add smart lock features to your front door, this option from Wyze just might be good enough for your needs. Instead of replacing your entire deadbolt, you simply remove the indoor housing and replace it with this device, which will easily integrate with the deadbolt's cylinder. Because you're still using the same deadbolt, you won't have any issues even when you're living in a rented apartment, since the same keys will still work, making it a very convenient upgrade. It's bigger than your typical housing, by the way, so it's not exactly inconspicuous, although it does add a thumb latch on the inside to give it a conventional deadbolt appearance.
There's no built-in Wi-Fi, but it does come with a small adapter that you can plug in nearby to get it onto your home network, so it's easy enough to set up. Once that's done, you can lock and unlock the door via the app, set it to automatically lock and unlock, alert you when the door is open, allow you to issue access keys, and keep a log of all front door activities. It also supports Alexa and Google Assistant, so you can use voice commands to make sure the door is locked while you're upstairs in bed late at night. It runs on four AA batteries, a fresh batch of which should last it up to six months.
August Wi-Fi (4th Generation)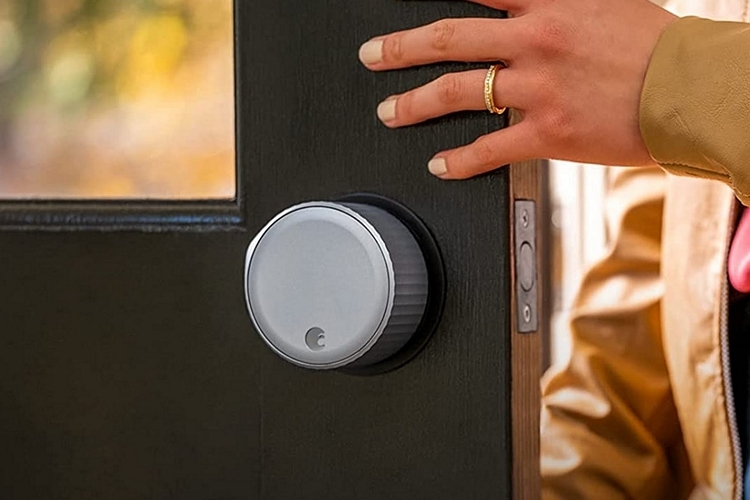 Designed to add smart features to your door's existing deadbolt, you simply remove the indoor housing for the existing lock and replace it with the device similar to the Wyze lock above. Once it's mounted to the door, you simply activate the system from the app, allowing you to have a smart lock installed in just a few minutes. Similar to the Wyze lock again, it still uses the same key interface out front, so anyone without the app can still get in using their old key.
It's got all the basic smart lock features, such as locking and unlocking via the app, automatically locking the door after a certain period, automatically unlocking it when a resident is detected within the vicinity, and create temporary access keys for visitors via the app. Bluetooth encryption and Transport-Layer Security on the app ensures your lock isn't easy to compromise electronically, while voice assistant support lets you do everything without launching an app. This is the Wi-Fi version, by the way, so it connects to your home network directly with no need for any other hardware. It also runs on coin cell batteries, so there's no need to fiddle with any sort of wires.
Yale Assure Lock Touchscreen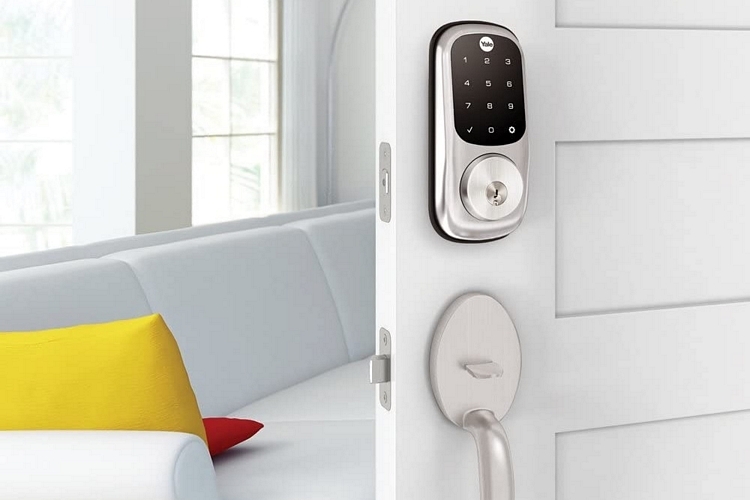 While one of the best things about smart locks is the ability to get rid of keys, some people prefer having a variety of options at their disposal when it comes to getting the front door open. The key will still come in handy, after all, if you end up leaving your phone in the office, but what happens when you lose both your phone and your keys? That's why this smart lock adds a touchscreen keypad above the keyhole out front, allowing you to simply punch in a key code to disengage the locks, giving you multiple options to best serve your needs at any moment.
Like other smart locks, it lets you control the lock via the app, all while automatically engaging and disengaging based on detected events (e.g. it will unlock when it detects you within the vicinity). It also allows you to issue digital keys to visitors, with the option to set expiration periods and access schedules, so people can only get in your home within a specific schedule window. Do note, this replaces the whole deadbolt, so you're installing an entirely new lock for your front door.
Ultraloq Ubolt Pro Wi-Fi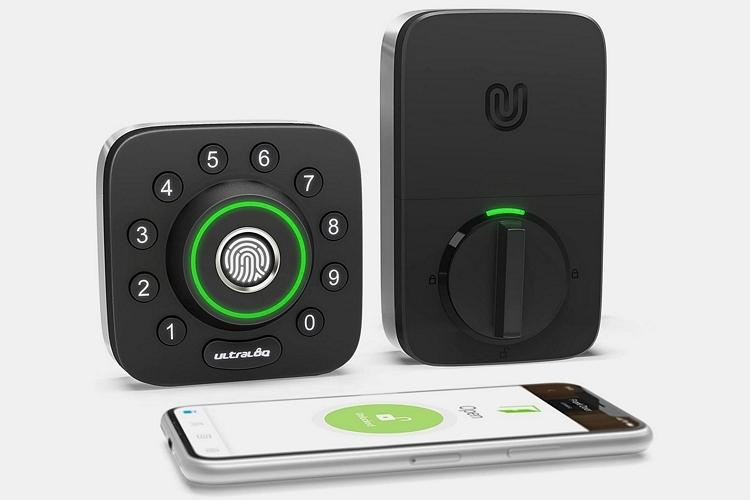 We like this smart lock's low-profile design out front, which is smaller than most keypad-type smart locks we've seen. Despite the compact profile, it offers a litany of options for opening your door. You can, of course, use the app if you have your phone on hand, as well as type in the keypad, use fingerprint biometrics, or even use a good, old key. We know… there's no keyhole in the front housing, but that's because it actually flips down to reveal a keyhole at the back for those times you lost your phone, forgot your code, and lost a finger. Hey, sometimes, life hands you lemons. In case you need more ways to open the door, it also supports auto-unlocking (via geofencing) and a weird "shake to open" feature that will unlock the door when you shake your phone in front of it.
We love the physical buttons here, which just feels a lot better than the touchscreen keys more commonly found in smart locks. It has all the usual smart lock capabilities, from auto-locking after a certain time period and issuing keys to visitors to alerting you when the door is left open and logging all the comings and goings through your front door. This is the Wi-Fi version, so there's no need for a bridge to connect to your network, with power provided using four AA batteries (you can also plug in a power bank via microUSB if it dies out while you're outside). According to the outfit, this uses a commercial grade 1 deadbolt with 35 times the strength of standard residential locks and seven times longer lifespan. It's also IP65-rated, so it's completely weatherproof.