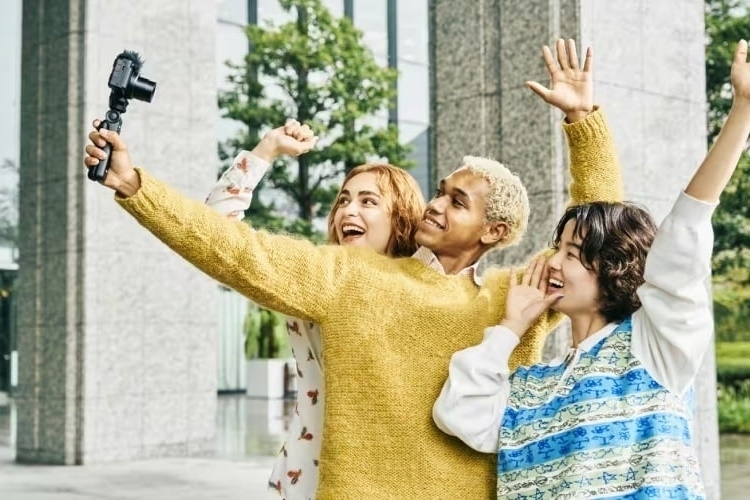 Not everybody's going to be a social media star. However, everyone's got a fair shot and it's a shot worth taking. If you're doing video content for your socials, your smartphone will always make for a reliable camera, as it's able to capture good quality footage while always being readily available in your pocket.
However, there comes a time when your phone camera is no longer enough. Maybe, you want to upgrade your video quality. Maybe, you want more cinematic-looking footage. Maybe, you need better optical zooming, better stabilization, or you just want to free up your phone, so you can use it for other things. Whichever the case, that's usually the time to upgrade to a dedicated vlogging camera.
Whether you opt for an action cam, a mirrorless camera, or one of the specialty vlogging options out there, a dedicated camera will allow for better creative control over a lot of things, all while having bigger sensors (well… usually) that capture better quality footage. These are the best vlogging cameras available today.
DJI Pocket 2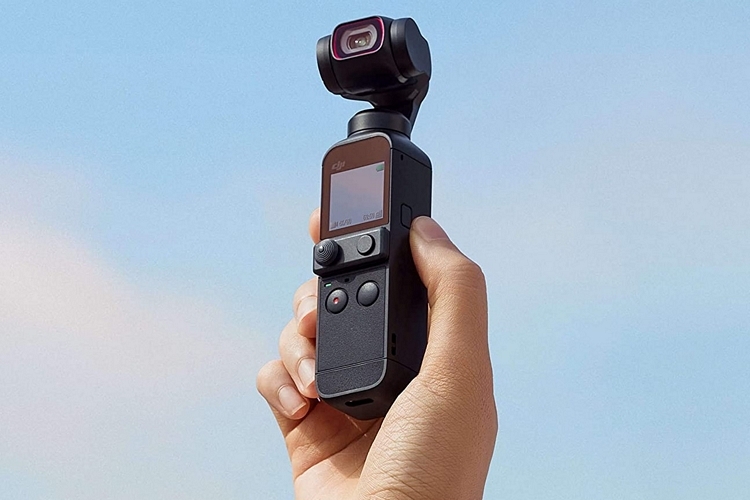 Don't want to use your smartphone for vlogging, but don't want to walk around with a big camera, either? DJI's pocket-sized vlogging cam just might suit your needs, with its all-in-one gimbal camera design, compact size, and good quality footage. This second-gen version has a 1/1.7-inch sensor that can shoot 4K video at 60fps through a 20mm FOV lens, as well as 2.7K at 30fps if you want HDR activated during recording. There's even slow-motion recording in 1080p up to 240fps. What makes this special, though, are the little features built-in, from the three-axis gimbal that stabilizes footage and the automatic face tracking to the four-mic array and support for external mics to the thumb stick manual gimbal control and scroll wheel menu navigation. Suffice to say, it's a lot of vlogging features in a package that, literally, fits in your back pocket for absolute convenience.
Sony ZV-1F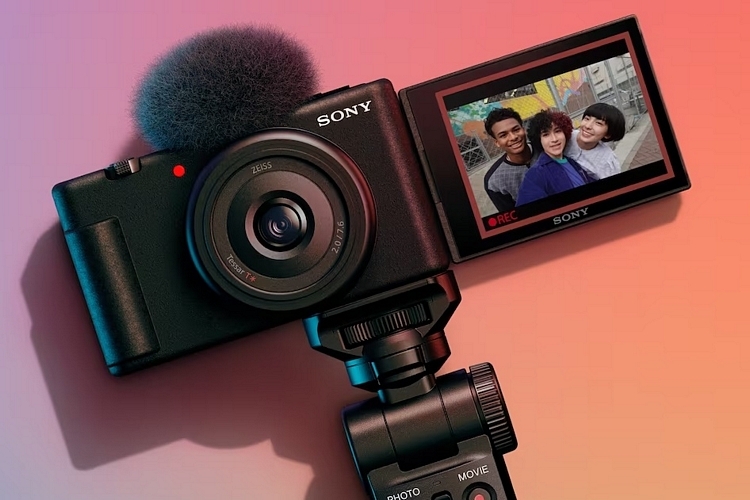 Sony has released numerous versions of its original ZV-1 camera, each one aimed at a specific segment of the vlogging community. This one, in particular, is aimed at people who do a lot of selfie footage, as it swaps out the zoom lens from the original ZV-1 for a fixed 20mm wide-angle optics. The result is a camera that's much more capable for framing group selfies, so you can hold the camera out in front and group up with your pals without cutting out anyone from the scene. It retains all the things that make the ZV-1 so good, from the 4K 30fps video and product review mode to the powerful autofocus and 5x slow-motion to the side-articulating touchscreen and three-directional capsule mic to the bokeh switch and everything else.
Sony ZV-1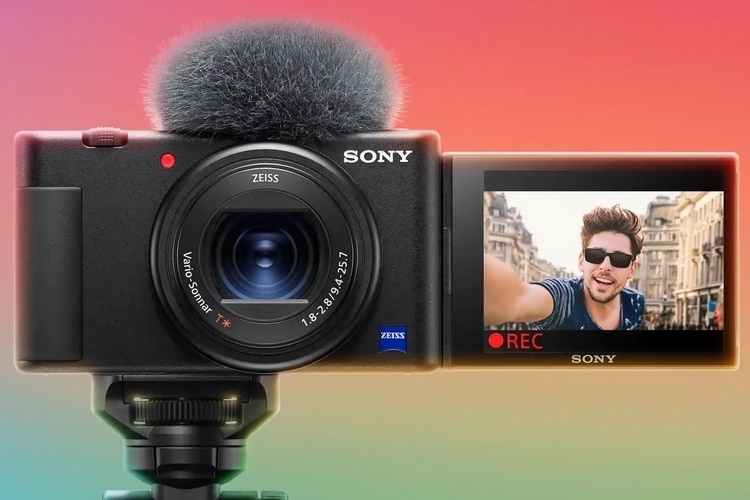 While its successor is due out in a week or so, the ZV-1 remains one of the best vlogging camera options available. And yes, that remains true after the second-gen version comes out. Why? Because it comes with mostly the same features, including a similar 1-inch sensor, all while coming in around $300 cheaper. The biggest change between this and the new version is the lens – this one uses 24-70mm f/1.8-2.8 optics, which produces better handheld shots and better zoom, although the new version does produce a significantly wider frame of view for selfie footage, which is paramount to many content creators. However, if you don't use your vlogging camera for a lot of group selfie footage, this model delivers more than enough for all your other needs. Despite coming out in 2020, the feature set remains current, especially with Sony's Fast Hybrid AF, an automatic exposure system, a bokeh switch setting, and a brilliant "product showcase" mode for products you want to prominently feature.
Nikon Z 30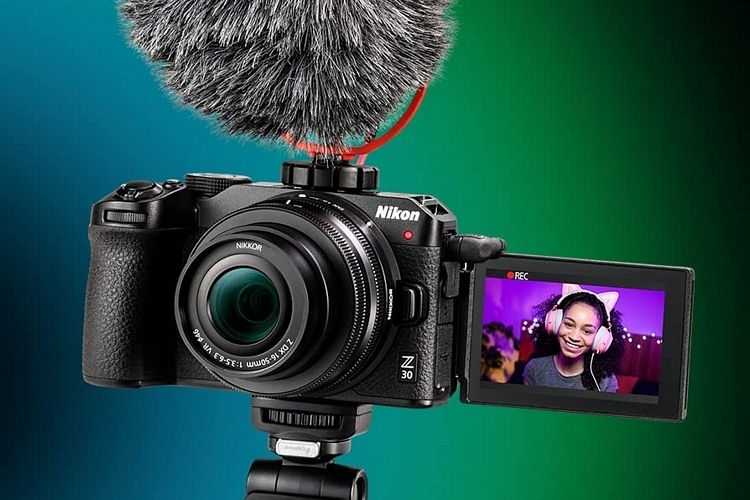 Nikon's take on the vlogging camera is a tad bigger than Sony's offerings. For the extra size, though, you get a much better grip that allows for steadier handheld filming. It can shoot 4K in 30fps and 1080p in 60fps, with a fast and accurate autofocus system that can detect face and eyes for humans and eyes for pets. It also has an Auto Area autofocus mode that's great for using with product reviews and showcases. The built-in mic actually records clear and usable stereo audio, so you can get away using the built-in hardware for your sounds. It works with Nikon's NIKKOR Z lenses, so you get a decent selection of optics to change up your shots, all while coming with a smartphone app for remotely operating the camera. And since this is based on the Z 50, it's actually a pretty capable photography camera, too, although the feature set is clearly focused towards video creation.
Canon EOS R50 with RF-S18-45mm Lens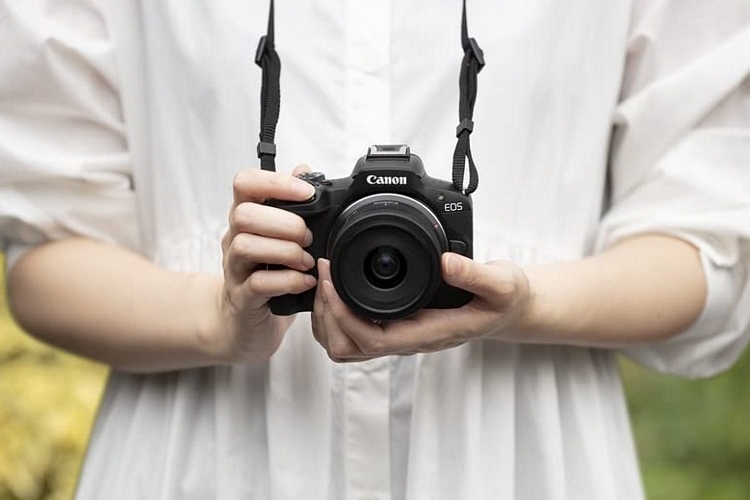 If you want a vlogging camera with interchangeable lenses, the EOS R50 mirrorless just may be the way to go. Equipped with a 24.2 megapixel sensor, it can capture 4K video at 30fps and full HD at up to 120 fps for slo-mo footage. The 4K video is oversampled from 6K, by the way, making for stellar footage quality, while Canon's Dual-Pixel CMOS AF II is arguably one of the best in the category, with its 651 AF points, automatic subject detection, and automatic tracking for people, animals, and vehicles. Simply put, it brings some powerful video features in a really compact package. Even better, it has a number of features specifically for social media video creation, such as a 16:9 aspect ratio, a vertical movie mode, a close-up demo mode, and a number of creative filters for adding dynamic effects. We're recommending this bundle, which comes with an 18-45mm lens that should work great for framing group selfies, although you can, of course, use it with any other lenses that work with the Canon RF mount.
Sony ZV-1 II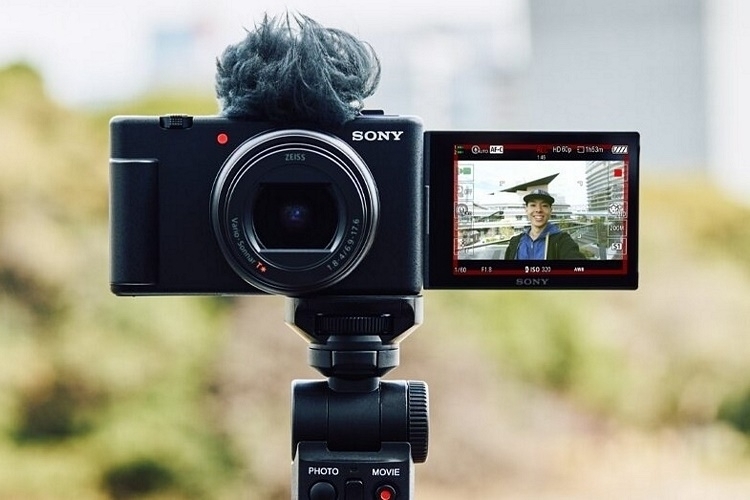 The second generation of Sony's vlogging camera is slated to come out middle of this month and it fixes the biggest complaint about its predecessor: the lens just isn't wide enough for selfie video, especially when you have multiple subjects in the frame. That's why this new version comes with a versatile 18-50mm wide angle zoom lens that allows you to shoot group selfies at 18mm and zoom in for portrait shots at 50mm. It's got all the content creation features available from its predecessor, such as the product showcase mode, the bokeh switch, and the hybrid AF system. However, the switch to a new lens also eliminated the optical stabilization from the original ZV-1, so you'll have to rely on the electronic stabilization here or use a third-party gimbal for really stable footage. Other improvements include a three-capsule built-in mic, a Cinematic Vlog setting that gives your video a CinemaScope feel, and quick access to various settings that let you stylize your shots on the fly.
Panasonic Lumix GH6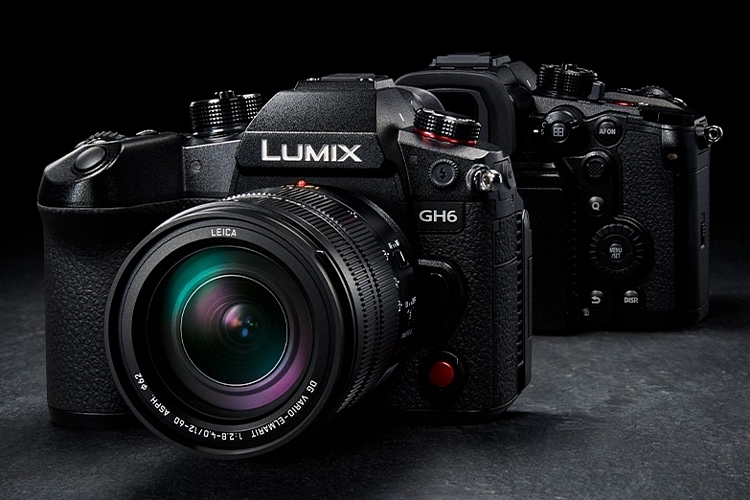 Yes, it's probably overkill for someone looking to upgrade from a smartphone setup. However, if you want a vlogging camera that delivers high-quality filmmaking options, this is definitely the way to go. It can record 5.7K at 30fps in Pro Res HQ and 10-bit Cinema 4K at up to 120fps, so you can capture some amazing footage out of this thing, while five-axis optical image stabilization ensures you can shoot jitter-free handheld footage, no matter the situation. There's a mind-boggling amount of customizations available for video recording, which is why this will probably overwhelm more novice users. For those who want to truly explore the possibilities with their video recordings, you'll absolutely appreciate what this camera offers, from the contrast-based DFD autofocus and the impressive manual focusing system to the dual card slots and nearly limitless recording times to the multitude of recording modes, there's just a lot of things here to really flesh out.