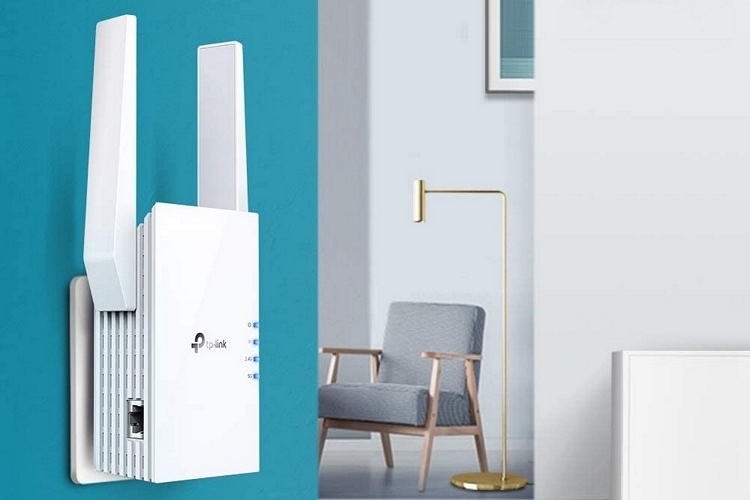 Even in some smaller homes, there's always that one odd corner of the house that just can't seem to get a stable wireless connection to your router's network. Sometimes, you can't even find a signal. Other times, you get on, but your Zoom call stutters, your YouTube video buffers, and your Instagram takes ages to load. Sure, you can find a better position for the router. However, doing that usually ends up leaving another area of the house struggling for a decent signal. It's a hassle.
That's why Wi-Fi extenders have become such a popular product. Not only do they boost your home network's Wi-Fi signal, their portable design allows you to place it near areas where a signal boost is much needed, making it possible to bring strong Wi-Fi connectivity to every nook and cranny in your home.
Is a Wi-Fi extender the best option for every situation? No. For many people, a mesh Wi-Fi network will likely make a better investment. However, if you really just want to improve the signal at specific areas of the house and don't mind having to switch to the stronger network manually each time out, a Wi-Fi extender makes for a relatively simple solution that expands, rather than replaces, your existing setup.
These are the Wi-Fi extenders to expand the range of your home network's wireless signal.
TP-Link RE315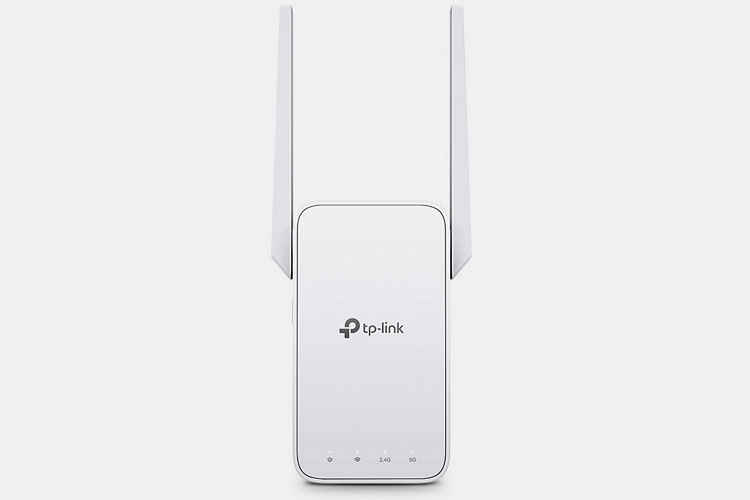 Want an inexpensive extender without the newfangled bells and whistles all the new models are touting? This one should do the trick, as it costs less than half the price of nearly all models in this list, all while delivering strong and reliable coverage.
On paper, it's not the fastest, as it only supports Wi-Fi 5 with a maximum dual-band speed of 1,200 Mbps. With a coverage of 1,500 square feet and support for up to 25 simultaneous devices, though, it's more than enough for most household needs, especially with the reliable and consistent performance it delivers compared to many extenders in this price range. Suffice to say, if you don't have extremely high bandwidth use-cases (e.g. you live in a creator house with multiple people uploading video and streaming at the same time), this should be good enough to satisfy your needs.
It supports TP-Link's OneMesh system, by the way, so if you have a compatible TP-Link router, you can use it to create a mesh network, instead of simply repeating the signal. Do note, it posts slightly slower transmissions in mesh mode (significant enough to notice when uploading large files), although the convenience of not having to switch signals does make it worthwhile. It also comes with an Ethernet port, although it doesn't support gigabit speeds (max transmission is 100Mbps).
D-Link DAP X1870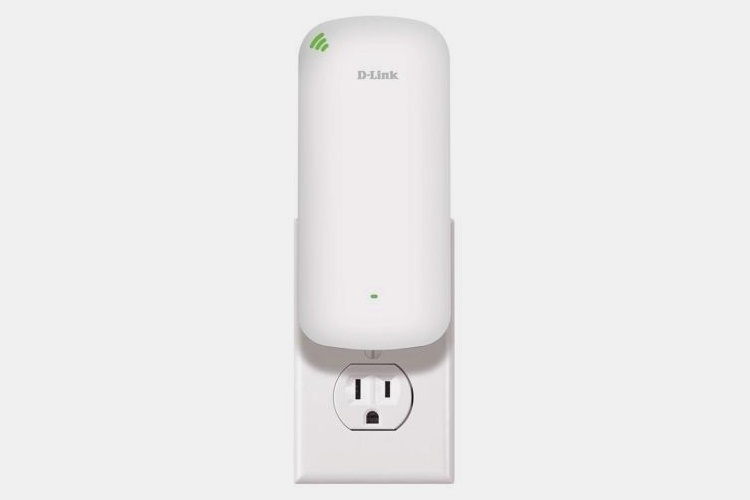 We love the slim lines and lack of external antennas for this extender, making it look way sleeker than many other products in the category. This is an AX1800 extender, by the way, so you get both WI-Fi 6 and 1.8Gbps maximum speed, ensuring you're future-proof as far as the next couple of years are concerned.
Once set up, it allows for fast downloads and uploads, so much so that it will probably outperform most extenders here on a head-to-head speed comparison. Problem is, the performance isn't even across the coverage area, with speed dropping in some spots and spiking in others. However, that sounds like the kind of thing a firmware update can fix (this automatically updates when there's one available, by the way), so we're hopeful on that end.
It can be set up as both a wired and wireless access point, which is a nice feature to have, although the inability to connect to both 2.4GHz and 5GHz simultaneously forces you to have to choose one, which puts more work on the user's end. Granted, we actually prefer working that way, but many less-savvy users probably won't. We do appreciate that it has one of the simplest settings interface we've seen, which should make fiddling with the settings less intimidating for less-experienced users.
TP-Link RE605X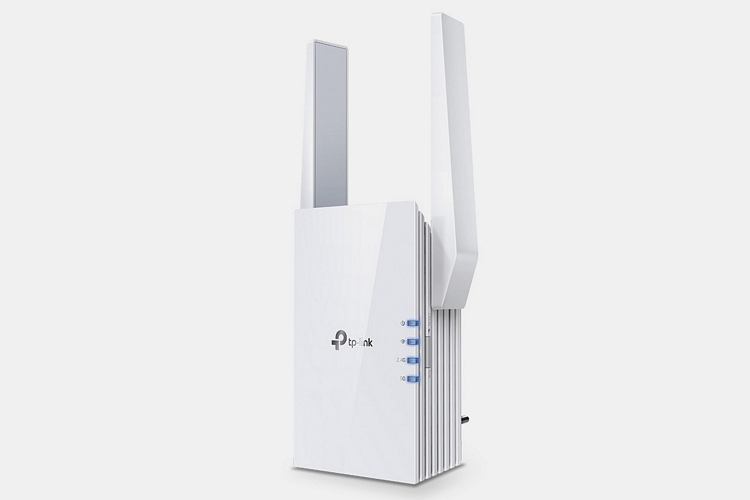 TP-Link has a number of products in this particular category, so finding one from their line can get confusing. If you want the best the outfit has to offer, go for this model, which uses the newer Wi-Fi 6 standard while coming in an AX1800 design, theoretically allowing it to transmit and receive at speeds of up to 1.8Gbps (1201 Mbps of 5GHz and 574Mbps on 2.4GHz).
Like most products in the category, it plugs into any spare power outlet, with a pair of antennas that can be adjusted to get the maximum boost wherever you're trying to beef up the wireless signal. Performance is great, with the extender boosting signal far beyond the areas we anticipated, with both download and upload taking a dramatic improvement on both Wi-Fi 5 and Wi-Fi 6 devices, especially in places where the connection was less stable when connecting directly with your router. Once set up, by the way, the extender creates its own separate network that uses the same password as the router it's connected to, which is nice, since we've tried too many extenders that just left the network unsecure at the start.
Its compatible with TP-Link's OneMesh router, so you can integrate it with a mesh setup if you want to switch to one eventually. Features include a rated coverage of 1,500 square feet, support for up to 30 simultaneous devices, and a Gigabit Ethernet port, in case you want to run a wired connection from the extender to a PC or console.
Linksys RE7350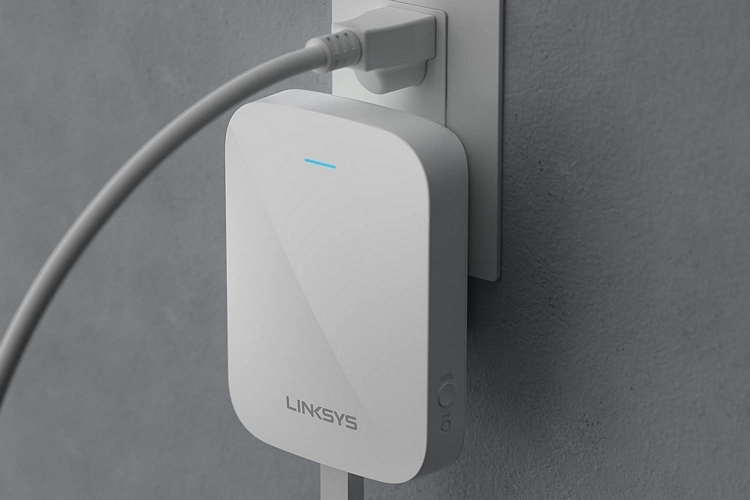 If you find the aesthetic of antennas a bit unsightly sticking out of your power outlet, Linksys' AX1800 extender manages to achieve its 2,000 square foot coverage using internal antennas. Do note, it is a bit chunkier than your typical extender because of those antennas going inside, which, we guess, is a fair trade, since it looks much neater this way. We enjoy fiddling with this extender, as it offers a whole load of settings to play with. They even have a "Spot Finder" mode on the browser that evaluates the signal strength between the router and the extender, giving suggestions on whether you should move it further or closer to maximize the connection.
Once installed, the extender's Wi-Fi 6 connection delivers excellent download and upload speeds in areas that would otherwise struggle finding a stable signal previously. We also like that it delivers roughly the same speed at different parts of the coverage area, ensuring you get to enjoy a stable connection even if you move around. Linksys claims it uses beamforming tech to optimize the transmission speeds, although we still found the TP-Link RE605X above to be slightly faster overall.
Netgear Nighthawk X4S (EX7500)
The main reason to be interested in this model is the tri-band configuration, which connects to the router using a separate 5GHz connection to connect to the router while offering up 2.4GHz and 5GHz signals for people to hop onto. The idea is to skip having to transmit to the router on the same radio signal the users are, theoretically speeding up the process.
The result is a fast-transmitting extender that really shows its chops when you have extreme bandwidth needs at home. It has a claimed bandwidth of 2.2 Gbps, which should be the highest available in this list, all while supporting connections for up to 45 users. Despite that, this is still a Wi-Fi 5 router, so it doesn't quite keep up with the newer AX1800 models like the three previous ones above. We'd probably wait to see it on a big discount before getting one, since, as of now, the price is still on the same range as Wi-Fi 6 extenders.