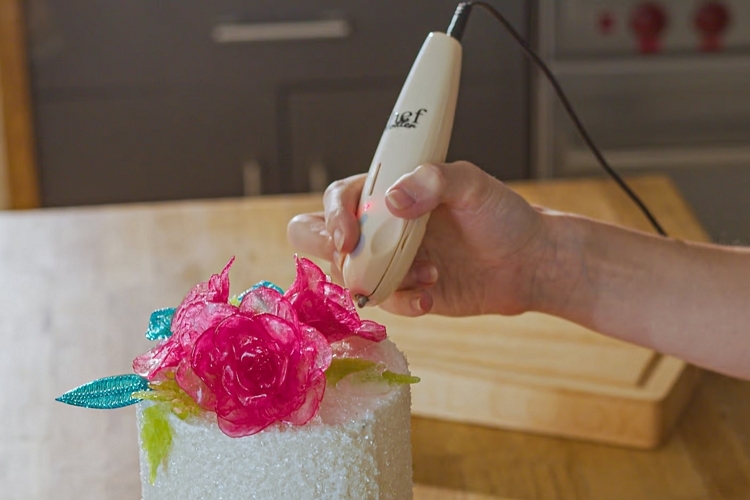 WobbleWorks has made good business out of their 3Doodler 3D printing pens, which allow kids to sculpt plastic objects by simply drawing it in the 3D space. This time, they're using the same concept to let individuals create sugary concoctions with the WobbleWorks ChefDoodler.
That's right, it's a pen that lets you fabricate 3D objects using sugar, so you can create dazzling sculptures and eat them to get a disconcerting sugar high. Granted, people have been making sugar sculptures without a 3D printing pen for a long time now, but the outfit claims using this 3D printer will make the process safer and simpler compared to traditional methods.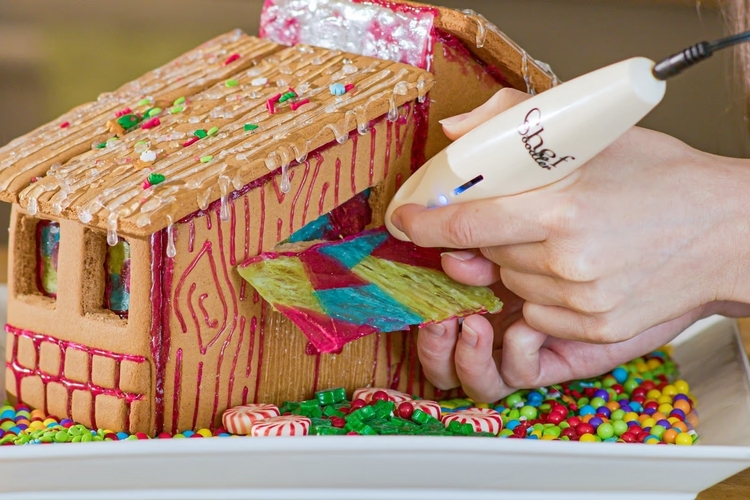 The WobbleWorks ChefDoodler looks similar to the 3Doodler, from the chunky shape and the pen-like form factor to the extruding process it uses to let you build 3D objects layer by layer. Instead of using plastic filaments, the device takes sugar capsules, which it melts and extrudes as strands of sticky semi-liquefied sugar through the nozzle, allowing you to fashion sugary creations as it hardens. The sugar capsules come in five different colors, so you just select any color you want to use in your sculpture and switch to different ones as you see fit.
According to the outfit, you can set the pen to extrude the sugar at two different speeds using a switch. This allows you to go slow when you want to make creations with precise detailing, as well as go fast when you just want to fill in empty slots. It has a large extrude button to activate the release of the sugar, as well as a reverse button right next to it to immediately cease operation. They also threw in two swappable nozzles. While they both do the same thing, having two will allow you to switch to another when the one you're currently using starts getting a bit too sticky for your liking (and yes, they will get sticky).
The WobbleWorks ChefDoodler comes with a cartridge that can hold up to five of the sugar capsules each, although there's no word on how big a sculpture you can make with each. Chances are, you'll need to reload regularly, so it might not be entirely convenient on that end. The cartridge is interchangeable, by the way, so you can buy multiple cartridges to make it easier to swap from one color to another (just keep the backup cartridges loaded nearby). Do note, this doesn't actually use regular sugar for the capsules. Instead, it uses isomalt, a sugar substitute that, the outfit claims, is more suitable for those with diabetes and other dietary restrictions. Each capsule use natural coloring with no additional flavorings, so it's all about the natural sweetness and nothing more.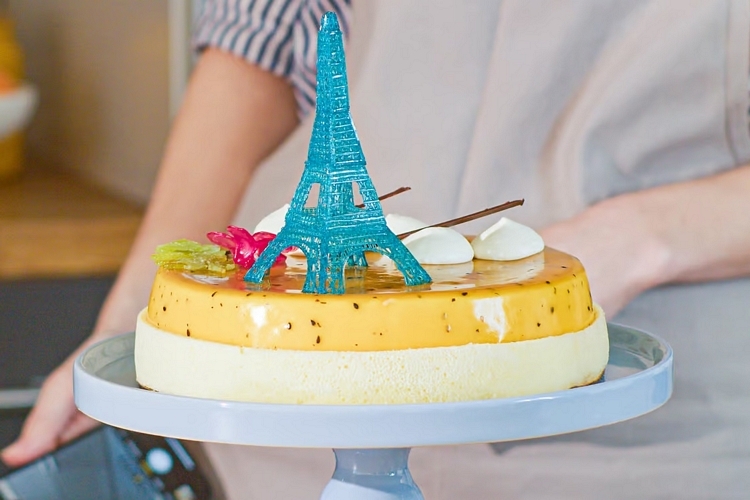 What can you do with this? The most obvious is cake decorations, as you can use this to fashion all sorts of custom designs that you may not able to order from the local bakeshops. You can also use it to decorate your cupcakes, muffins, and other baked goods. Additionally, it's a really great way to play with your food. For instance, you can use it to turn crackers into construction toys by using the extruded sugar to "glue" them together. Yeah, kids can get quite messy let loose with this thing.
A Kickstarter campaign is currently running for the WobbleWorks ChefDoodler. You can reserve a unit for pledges starting at $79. Additional capsule cartridges will sell later in 200g bags, with the expected price of $14.99.