Over the past couple of years, Xencelabs has carved a niche among creative professionals with its pen digitizers, which combine a textured and responsive drawing surface with a detachable control panel that you can place at the most convenient position you can find. It's so good, in fact, we included it in our list of the best drawing tablets. This year, the outfit is beefing up their roster with a full-fledged drawing tablet that has its own built-in screen in the form of the Xencelabs Pen Display 24.
A massive graphics tablet, the device vows to deliver a "studio-quality drawing experience," with all the detail, color, and image quality you need. Whether you use a pen display for animation, architecture, or some other creative application, this thing should offer everything you need to really level up your workflow.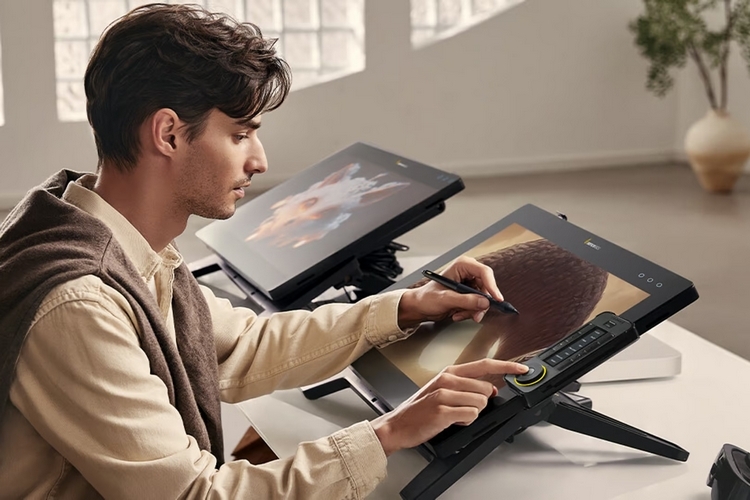 The Xencelabs Pen Display 24 is equipped with a 24-inch LCD panel that serves as a responsive drawing surface, allowing you to see every line, every curve, and every dot you put in your composition in real time. It comes with 4K UHD resolution (3,840 x 2,160), so you can zoom out and still see details clearly, with 330 nits of brightness and support for 99 percent of the Adobe RRGB color space. According to the outfit, it's been validated for Pantone Color and Skin Tone, so it reproduces colors accurately, while boasting a full coating that delivers exceptional glare reduction and fingerprint resistance, so you can put your hands on the drawing surface without leaving marks.
It comes with two stylus pens: a thicker one with three buttons and a thinner one, giving you options for whichever form factor feels more comfortable. Each one boasts 8,192 levels of pressure sensitivity, which should play nicely with the finely-tuned pressure curves of the drawing surface. The pens, by the way, can keep unique settings per application, so you can use them differently from one software to another.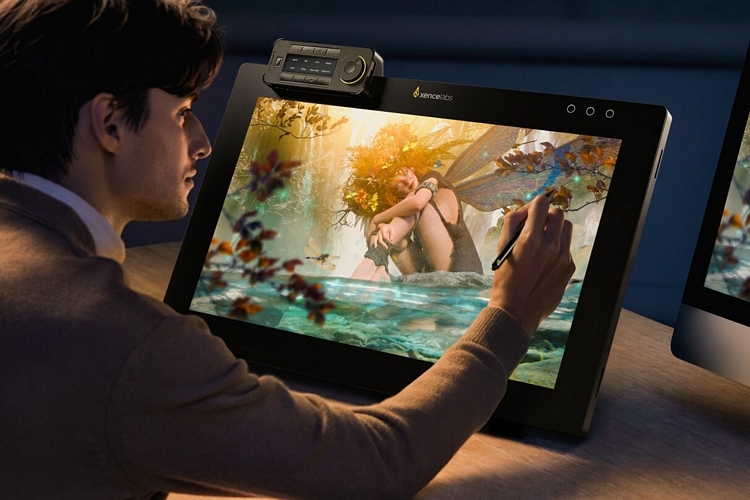 The Xencelabs Pen Display 24 also comes with a Quick Keys remote, similar to the outfit's digitizers. Like those, it contains all of the drawing tablet's shortcut keys and knob control, complete with an OLED display that shows you the functions currently assigned to each button. According to the outfit, the remote has eight accessory slots across the edges where you can place this remote, making it possible to tailor the ergonomics to your particular work style (e.g. if draw with your left hand, you can put it on the right side). Alternatively, you can use those slots to attach the stylus and other accessories.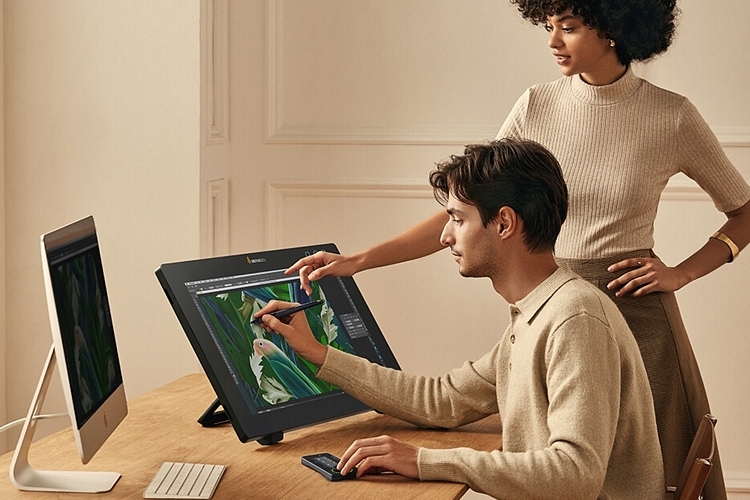 To replicate the feel of drawing with pen on paper, it uses an edge-to-edge tempered glass panel that's been treated with the outfit's Super AG etching, which supposedly gives it that paper-like texture that makes drawing feel even more natural. Other features include an adjustable stand that can tilt anywhere between 16 and 72 degrees, a variety of connectivity ports (USB-C, HDMI, and DisplayPort), a fanless design that keeps it running quietly, VESA-compatible connectors in the back, and support for Windows, Mac, and Linux systems.
The Xencelabs Pen Display 24 is priced at $1,899.