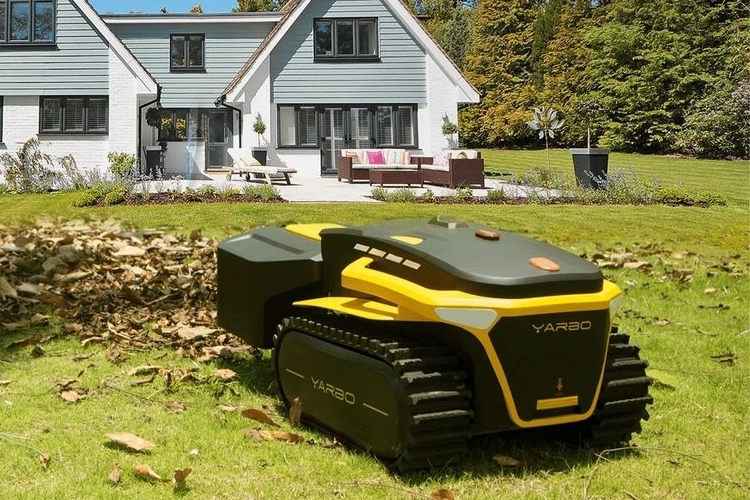 We've seen robots that mow the lawn. We've seen robots that clear snow. So far, though, there's no robot that can autonomously do both kinds of yard work. Sure, we've seen one promised before, but so far, things haven't quite progressed to the production stages. Could the Yarbo be the first robot to take care of your yardwork all year long?
Billed as an "intelligent yard robot," the device vows to autonomously take care of all your yard care needs, allowing you to put it to work all year round. Want it to keep your lawn manicured week after week? Not a problem. How about blowing all those leaves scattered about your backyard all through fall? It can do that, too. Need it to clear snow from the driveway when winter comes? Yep, this thing can do it all.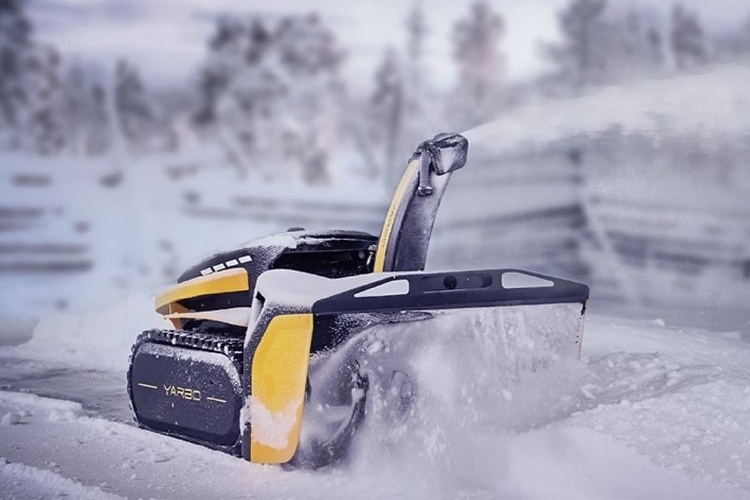 The Yarbo consists of the main body, which has all the necessary sensors, a high-torque brushless motor, and a track-based mobility system that allows it to ride through paved and rough surfaces alike. According to the outfit, the treads on the tracks allow the robot to navigate through uneven terrain, icy ground, and even climb slopes up to 68 percent, all without damaging the lawn. It also has a linear actuator powering a vertically-articulating attachment that allows the robot to ride over bigger stones and similar obstacles on the ground.
It uses the outfit's proprietary Precise Positioning Vision System (PPVS) that allows it to set up working areas without the need for wires or beacons, relying instead on GPS, a millimeter-wave radar, cameras, and magnetic field navigation tech to find its way around open spaces in your property. The robot can intelligently plan its own route, avoid obstacles all on its own, and even handle different areas in one working plan, so it can move from one part of your property to another without any manual intervention (provided there's a path for it to get there, of course).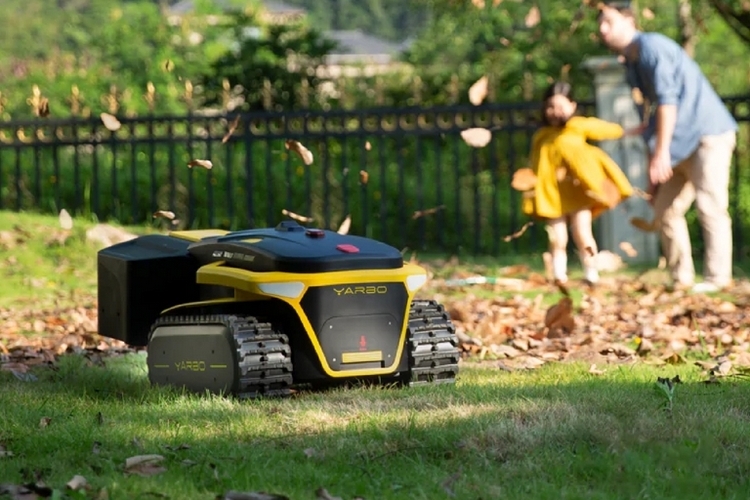 The Yarbo itself can't actually carry out any lawn tasks. Instead, you'll have to attach different modules, depending on which functions you want it to carry out. The Lawn Mower M1 module turns it into a robo-mower equipped with dual cutting decks that can cut 20-inch wide patches of grass on each pass and the ability to adjust cutting height anywhere from 1.2 to four inches, while the Yarbo Blower B1 can deliver 424 CFM of air volume at 119 mph wind speeds, with the ability to manually adjust both via the companion app. The Yarbo Snow Blower S1, on the other hand, integrates an auger that collects snow and an impeller that shoots it out of the chute, with the ability to clean 21-inch-wide areas in one go. It has a maximum intake height of 12 inches.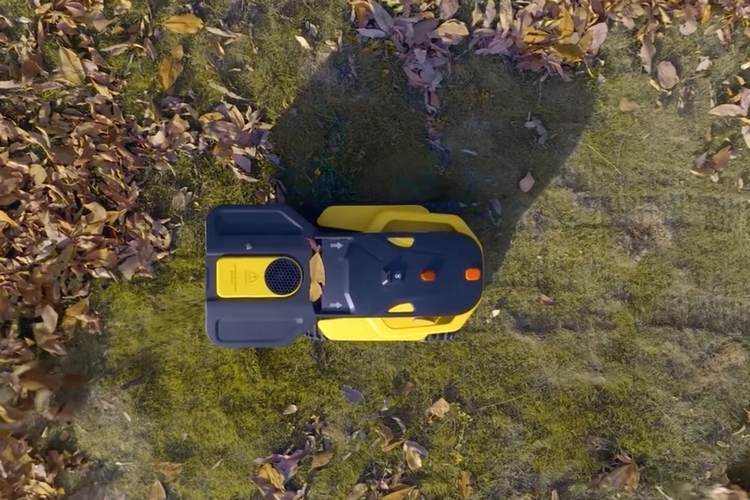 Features include a wireless charging docking station, a removable 38.4 Ah battery designed for extreme temperatures, 4G LTE support, anti-theft protection, and an optional a tow hitch, in case you want to use it as a towing robot. The companion app allows you to set up work schedules, work areas, and all other aspects of the lawn robot, complete with the option to remotely operate it manually.
A Kickstarter campaign is currently running for Yarbo. You can reserve a unit with all three modules for pledges starting at $3,699.