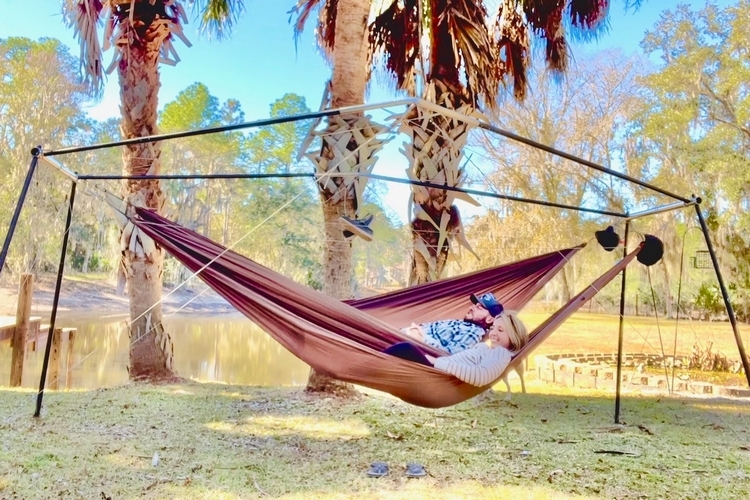 Hammock stands are great, allowing you to easily set up a suspended canvas bed even with no trees or similar fixed structures in the vicinity. Problem is, most stands we've seen are designed to support a single hammock, which means your companion has to stare in envy every time you spend the day rocking side to side while they wallow on the dirt. The Hive Hammock Stand changes that.
Designed to support two hammocks, the freestanding frame allows you to set up a pair of suspended beds side by side, so you don't have to spend your hammock time being completely antisocial. According to the outfit, it can even support up to three people, although setting three hammocks will probably be more hassle than it's worth (the third hammock will either have to be above or below the other two).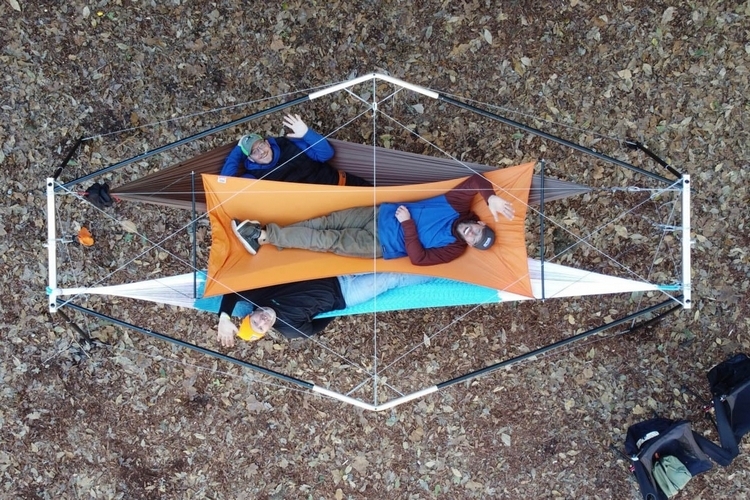 The YOBOGear Hive assembles into a large frame measuring up to 14.5 x 5 x 6 feet (length x height x width), with adjustable length (11 to 14.5 feet) and adjustable leg length (four to 5.7 feet), so you can tailor the proportions exactly to your liking. Because of its adjustable length, the stand can accommodate any hammock from 11 to 14 feet, allowing you to put two of those big hanging sacks side by side for some premium lounging. The wide profile will also allow it to support those tub-like bridge hammocks, in case you'd rather have a single hammock that can fit multiple people onboard. According to the outfit, the hammock stand is rated to support up to 750 pounds, so it should accommodate the weight of three people pretty comfortably.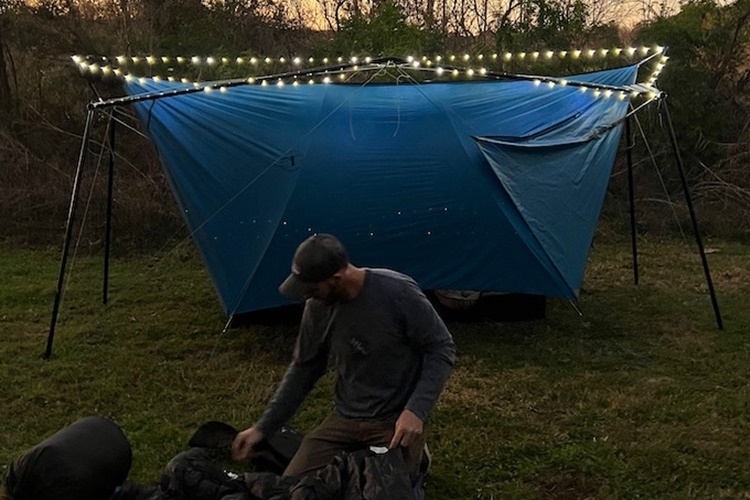 It uses telescoping poles, by the way, allowing each one to pack down into a small size. When collapsed, it can squeeze into a bundle measuring 32 x 7 inches (length x diameter), which should be compact enough to fit inside the boot of any car. The whole thing, by the way, weighs around 16 pounds, so it's not too heavy to lug around if you want to set up some place a short hike away.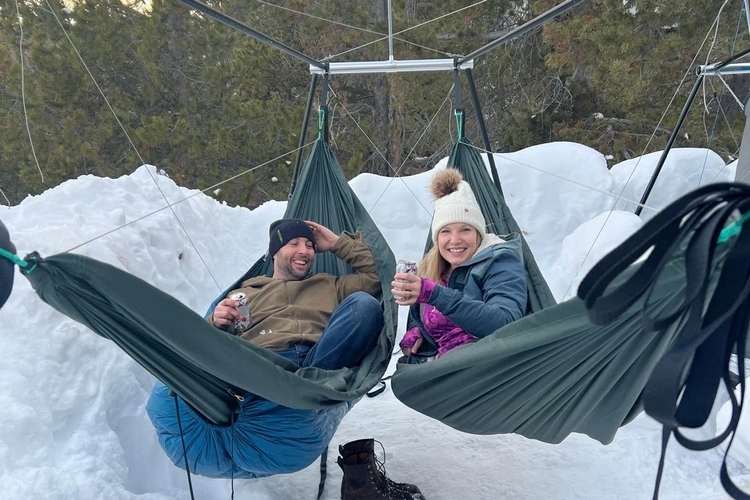 The YOBOGear Hive comes with preinstalled tension lines that you can easily adjust, making the whole process of setting up the hammock stand a dead simple affair. It's designed to hold perfectly balanced, too, with no need to install any stakes or additional gear to keep it in place, courtesy of the integrated truss system that allows it to handle a lot of weight and a lot of movement alike. Weather not too nice? Not a problem, as the top of the frame can easily accommodate a tarp, allowing you to set up a proper shade right above your hammock to keep out pouring rain and scorching sun alike. According to YOBOGear, you'll want to put the tarp under the ridge poles during rainy days, although you can simply lay it over the ridge poles to create a shelter from the sun.
A Kickstarter campaign is currently running for the YOBOGear Hive. You can reserve a unit for pledges starting at $799.